OUR FIRM
KONISHI & NAGAOKA is an Intellectual Property boutique that was founded by Kay Konishi and Shigeyuki Nagaoka in 2014 and offers a broad spectrum of customized IP services for discriminating clients who desire highly reliable support for their global IP strategies. In addition to its team of experienced patent attorneys, the firm is supported by a specialized administrative group, sophisticated management tools, and a highly-secure infrastructure.
OUR EXPERTISE
The principals, Kay Konishi and Shigeyuki Nagaoka, each have in-depth experience across a broad spectrum of technologies, based on over 20 years of practice in the preparation and prosecution of applications for patents, designs and trademarks. In addition, the two principals have led studies and lectured extensively in the US, Europe and Asia on comparative IP law, thereby providing a unique expertise in maximizing the protections for IP rights in multiple jurisdictions. Based on that experienced leadership, the team of patent attorneys at KONISHI & NAGAOKA is able to provide the highest quality in the drafting and prosecuting of patent applications in the electronics, mechanical, software, telecommunication and chemical technologies, as well as the handling of appeal and invalidation proceedings before the Japan Patent Office (JPO). Our services also include the prosecution of trademarks and copyrights, and extends to IP enforcement, including infringement litigation and licensing in Japan and litigation support for foreign litigation. The ability of K&N to provide the highest quality in services is based on the extensive experience of its members with the translation of highly technical documents and the practice and procedures in the JPO and foreign Patent Offices.
OUR IP PROSECUTION IN JAPAN
The process and procedure for obtaining IP protection in Japan is complex and ever changing, with a frequent generation of new laws, regulations and guidelines. However, KONISHI & NAGAOKA's in-depth and current knowledge and expertise in both foreign and domestic Japanese IP practice provide a unique advantage for our clients. On the most basic level, we have exceptional document translation skills, and at more advanced levels, our language capability enables us to provide excellent strategic counseling and support for IP litigation and enforcement. The most significant advantage of K&N in ensuring successful prosecution of patents and trademarks in Japan, however, is our team of highly-experienced patent attorneys and staff, accompanied by modern management tools and a highly-secure administrative infrastructure. Thus, KONISHI & NAGAOKA can offer our foreign clients unparalleled expertise with respect to the IP laws of Japan, especially on a comparative basis with regard to the laws of other countries, comprehensive and practical guidance with regard to prosecution practice and procedure, efficient and accurate technical analyses, and clear consultation in English with regard to all aspects of IP prosecution in Japan. In short, we at K&N can ensure understandable, responsive and non-frustrating IP prosecution for our foreign clients in Japan.


Perfect Translation Japan, Inc., also founded by Kay Konishi and Shigeyuki Nagaoka, is a translation company providing cost-effective, IP-related linguistic services, including the translation of all types of IP-related documents, particularly Japanese/English translations of Paris Convention applications, PCT applications, and Japanese prior art references, as well as the proofreading of machine-translated IP-related documents in Japanese.

In our company, the translation of foreign language documents is conducted only by our in-house team, most of whom are patent attorneys that have expertise in a broad spectrum of technologies, and are experienced in drafting patent claims/specifications, domestic prosecution and foreign prosecution. Moreover, many on our team have lectured internationally in English on a wide variety of legal and technical topics. Our familiarity with English terminology and our strict quality control enable Perfect Translation to promise our foreign clients a high quality work product that is not "lost-in-translation," and at reasonable cost.


K&N and Perfect Translation combine to offer the highest level of service and responsiveness for all clients, foreign and domestic. Clients seeking to obtain the strongest IP protection available have come to rely on Ms. Konishi's and Mr. Nagaoka's expertise and track records of success. Overseas clients will especially appreciate Ms. Konishi's and Mr. Nagaoka's English ability, communication skills and knowledge of foreign IP laws, leading to an unsurpassed ability to explain in English complicated technical and procedural matters in a clear fashion. KONISHI & NAGAOKA and Perfect Translation can promise their foreign clients top-tier solutions for their global strategies.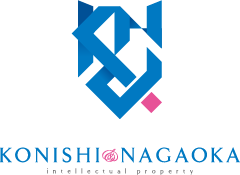 The logo of KONISHI & NAGAOKA, "K&N", comes from the initials of the two principals and conveys the motif of a "shield," a symbol representing the protection we obtain for all IP rights of our clients, including technical innovations, designs and brands. With the shield provided by K&N, an offense with strong IP can also be the best defense to protect our clients against attack by competitors. Our logo also expresses our dream that our clients will achieve their strategic business goals by maximizing their IP through the shield of our services and support.