PERFECT TRANSLATION JAPAN, Inc., is a translation company providing cost-effective, IP-related linguistic services. We provide translations of all types of IP-related documents, particularly Japanese/English translations of Paris Convention and PCT applications and prior art references, and provide proofreading of machine-translated IP-related documents in Japanese.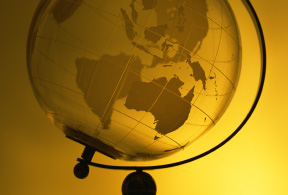 In our Company, the translation of foreign language documents is conducted only by our in-house team, most of whom are patent attorneys that have expertise in a broad spectrum of technologies and are experienced in drafting patent claims/specifications, domestic prosecution and foreign prosecution. Moreover, many on our team have lectured internationally in English on a wide variety of legal and technical topics. Our familiarity with English terminology and our strict quality control enable our Company to promise our foreign clients a high quality work product that is not "lost-in-translation," and at reasonable cost.

Translation of patent specifications and claims
Translation of patent and other IP related references and documents
Handling of Office Actions issued by the Japan Patent Office
Interpretation at conferences and meetings
Support for patent filing from Japan to overseas
Support of patent prosecution from overseas to Japan (e.g., Reporting Office Action, correspondences, drafting arguments and amendments)
Drafting patent applications in English from scratch
Reviewing claims and specifications in light of foreign IP practices

Corporate name

PERFECT TRANSLATION JAPAN, Inc.

Establishment

February 3, 2014

Executives

Kay Konishi (CEO)
Shigeyuki Nagaoka (Executive Director)

Tel

+81 3 5544 8091

Facsimile

+81 3 5544 8098

URL

http://www.konishinagaoka.com/

Address

Akasaka Yamada Bldg., 5Fl., 2-21-8 Akasaka, Minato-ku,
Tokyo 107-0052 JAPAN

We are ready to provide "perfect" quality translation and related services with reasonable service fees. Request our estimate here!