PERFECT TRANSLATION JAPAN, Inc., is a translation company providing IP-related linguistic service including translation of all types of IP-related documents, such as preparation of a Japanese translation of a PCT application, translation of Japanese prior art references and proofreading of translated IP-related document in Japanese.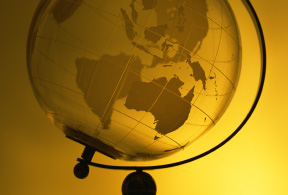 In our Company, translation of foreign language documents is not anonymous. Instead, our translation is conducted by responsible in-house members (most of them being patent attorneys) who have full expertise in not only a technological English but also drafting patent claims/specifications, domestic prosecution and foreign prosecution under the strict quality control. That's why our Company promises foreign clients no lost-in-translation with reasonable cost.

Translation of patent specifications and claims
Translation of patent and other IP related references and documents
Handling Office Action issued by the Japan Patent Office
Interpretation at conferences and meetings
Support service of patent filing from Japan to overseas
Support service of patent prosecution from overseas to Japan (e.g., Reporting Office Action, correspondences, drafting arguments and amendments)
Drafting patent application in English from scratch
Reviewing claims and specifications in light of IP practice overseas

Corporate name

PERFECT TRANSLATION JAPAN, Inc.

Establishment

February 3, 2014

Executives

Kay Konishi (CEO)
Shigeyuki Nagaoka (Executive Director)

Tel

+81 3 5544 8091

Facsimile

+81 3 5544 8098

URL

http://www.konishinagaoka.com/

Address

Akasaka Yamada Bldg., 5Fl., 2-21-8 Akasaka, Minato-ku,
Tokyo 107-0052 JAPAN

We are ready to provide "perfect" quality translation and related service with reasonable service fees. Request our estimate here!