Client's satisfaction is our satisfaction. We always act together with our clients, listen to our client's voice, share thoughts and business strategy of our clients to appropriately create, grow and maximize the client's Intellectual Property for our client's dream come true.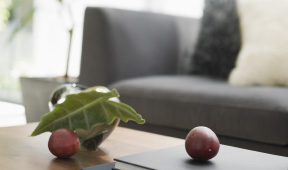 To be creative in creating and maximizing our client's IP from its technological and creative seeds, and to be imaginative in always imagining what our client's real need to be satisfied is.

Our business is service-oriented. Our attorney's fee should be therefore in compensation for the added-value we have offered to each client. Our fee schedule is added-value based. We are diligently thinking on what is the added-value we can offer for each client. If we are really unsure to provide added-value in certain case in a timely manner required, we will refer to the other reliable expert in Japan.

No matter how much we are knowledgeable and experienced, effective IP protection cannot be accomplished without good and responsive communication with our client. Each of all our team members makes the best efforts in responsibly providing personalized IP service. We believe the personalized and responsive communication is the sole way to establish and ferment a long-term relationship with our client.

We offer quality IP service in a timely manner which is strictly controlled and managed. As such, we offer quality IP service in more cost effective manner which can be accomplished with smaller overhead of firm operation.

The satisfaction of our firm's professionals and staff is essential for offering our client's satisfaction. Every professional and every staff makes best efforts to trust each other, improve oneself and keep studying to continue to grow through work. We provide better environment for work and seek satisfaction and growth of every professional and every staff.